Split System Air Conditioning Installation Brisbane & Sydney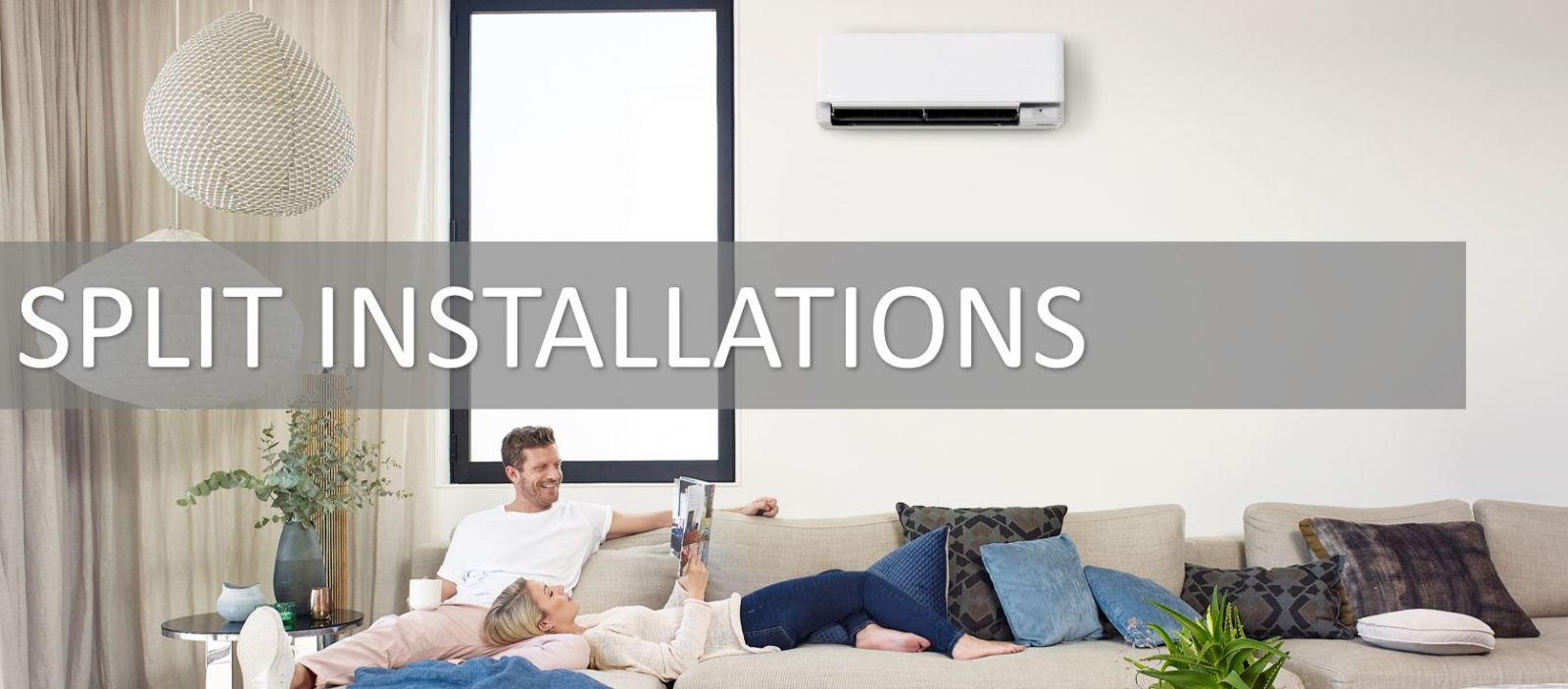 SPLIT SYSTEM AIR CONDITIONING INSTALLATION BRISBANE & SYDNEY
We at Lawson Air have provided split system installations for many clients over the years. Our friendly team has a lot of experience and is happy to help guide you through the process of choosing and installing a split system air conditioner that suits your living space. Lawson Air has a vast range of inverter, reverse cycle, and cooling only air conditioners that are capable of sufficiently moderating your space's temperature. You can contact our team for your split air conditioner installation needs.
WE INSTALL DIFFERENT TYPES OF SPLIT SYSTEM AIR CONDITIONERS
INVERTER SPLIT AIR CONDITIONING SYSTEM
An inverter model means that the compressor is charged by a variable speed drive or 'inverter', that permits the compressor to run at a variety of speeds from slow to fast, to match the output needed. An inverter split system regulates the space temperature by graduating the speed of the compressor motor, similar to using the accelerator on your car to remain at a continuing speed. The most important distinction between inverter and non-inverter air conditioning units is that the motor of the inverter compressor has a variable speed. A sensor within the inverter adjusts the power according to the temperature within the room, lowering the electrical consumption and preserving energy.
REVERSE CYCLE AIR CONDITIONING SYSTEM
A reverse cycle air conditioner can both heat and cool. it's one of the most affordable ways to heat your home in colder seasons.
In cooling mode, a split-system air conditioner extracts heat from the indoor air and transfers it outside, via the refrigerant gas within the pipes connecting the indoor and outside units. The outside unit releases the warmth and pumps the cold refrigerant back to the indoor unit where the cycle continues.
In heating mode, the process is reversed, to extract heat energy from the outside air and sends it inside, producing heating instead of cooling.
COOLING ONLY AIR CONDITIONING SYSTEM
If you only want an air conditioning for cooling in summer (for instance, if you reside in a district with milder winters or you have already got another heating system), then a cooling-only air conditioning might be right for you. It is typically cheaper than reverse-cycle models however usually have all identical features.

CONTACT US NOW Brisbane (07) 3219 1817 sales@lawsonair.com.au | Sydney (02) 9188 6877 sydney@lawsonair.com.au
BRISBANE & SYDNEY'S TRUSTED SPLIT SYSTEM INSTALLATION EXPERTS
We want it to be an easy process for you when installing a new split system air conditioning system with Lawson Air. Simply purchase your system from us and we'll book in a licensed installer to come to your premises. SHOP NOW
HOW IT WORKS
1. Contact our friendly team at Lawson Air Conditioning and we will assist you to choose the most efficient air conditioning unit for you. Please check our online shop for more options. SHOP NOW
2. We provide free onsite quotes, friendly and highly skilled team will come to your premises and assist your specific needs.
3. We will arrange a day and best suited time of your installation.
4. We offer regular air conditioning service to keep your system well maintained. Please feel free to ask our technicians regarding keeping your unit running clean and economical all year round.
CONTACT US NOW Brisbane (07) 3219 1817 sales@lawsonair.com.au | Sydney (02) 9188 6877 sydney@lawsonair.com.au