Air Purifier, Window & Portable Air Conditioners
PORTABLE AIR CONDITIONERS, WINDOW AIR CONDITIONERS & AIR PURIFIERS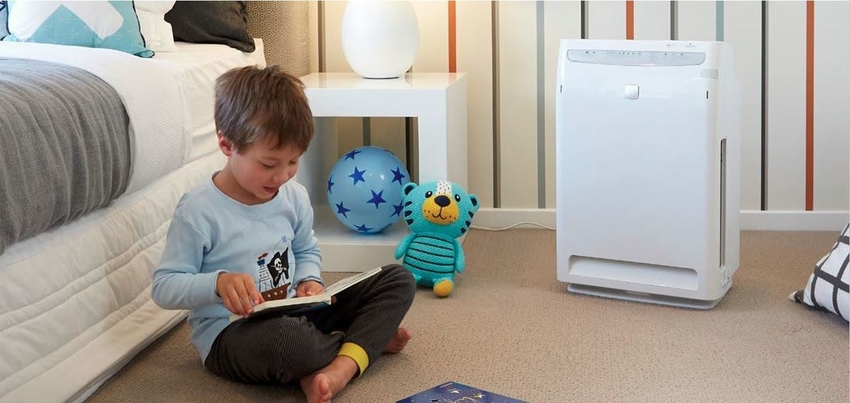 Lawson Air supplies various portable units for air conditioning and air purifying purposes; portable air conditioners, window air conditioners and air purifiers. These products are generally more niche than a centralised air conditioning system, but they come with benefits that make them the perfect choice in some cases. Portable air conditioner units and window air conditioner units are convenient choices for smaller spaces. Similarly, air purification units are necessary for consumers who wish to filter their air.
Portable Air Conditioners
Portable air conditioners have increased in popularity over the last decade and are an ideal choice when looking for a convenient method to cool your living space. Portable air conditioners work just like a regular air conditioning system, with the main difference being that the air conditioner itself is detached from the building. Instead of expelling air directly outside or through a system of ducts, portable units guide the warm air out through a flexible hose. Due to the requirements surrounding the hose, portable air conditioners are not as easy to move around as portable space heaters. However, they are still the most convenient air conditioning systems and are often bought for small apartments or single rooms that require air conditioning.
Window Air Conditioners
Window air conditioners are air conditioning units that are designed to be fit into the sash of a window. They work just like other air conditioners, with the main functional difference being that they expel the warm air out through the window that encompasses the unit. Similar to portable air conditioners, window air conditioners are more convenient and easier to install compared to central air conditioner systems. However, window air conditioners still require some work to install and might require some changes to your current window space to be installed properly.
Air Purifiers
Air purifiers are portable units that are designed to help remove impurities from the air. There are a variety of air purifiers that are available on the market, some of which might vary in functionality. Generally speaking, air purifier units remove particles from the air, essentially purifying it. Particles such as dust, viruses, bacteria and allergens are filtered out by the unit so that the air is healthy to breathe. An air purifier unit can be especially beneficial for people with dust allergies or asthma and may help relieve symptoms.
CONTACT US NOW Brisbane (07) 3219 1817 sales@lawsonair.com.au | Sydney (02) 9188 6877 sydney@lawsonair.com.au
---