Air Conditioning Installation & Service Specials


CONTACT US NOW Brisbane (07) 3219 1817 sales@lawsonair.com.au | Sydney (02) 9188 6877 sydney@lawsonair.com.au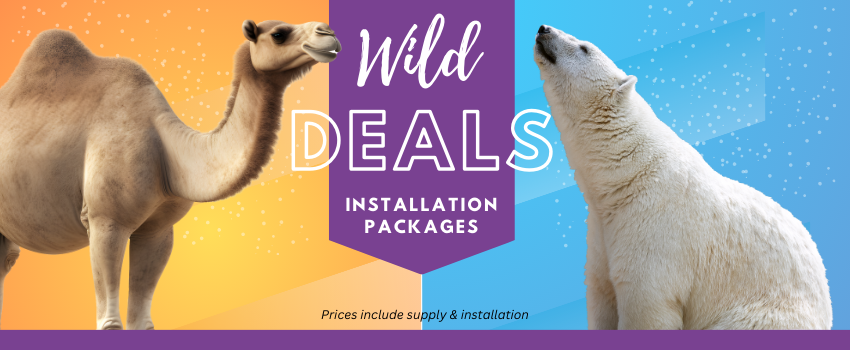 Bed Room or Home Office Wall Split

SPLIT PACKAGE

$1,699

Daikin 2.5 Kw

FTXF25W Lite

Compact size

Whisper quiet operation

Lifestyle convenience

SPLIT PACKAGE

$1,799

Daikin 2.5 Kw

FTXV25W Cora

Coanda Airflow

2-Area Intelligent Eye

Air Purification

SPLIT PACKAGE

$1,899

Daikin 2.5Kw

FTXM25W Alira

Coanda Airflow

2-Area Intelligent Eye

Air Purification
*Prices incl GST *Terms & Conditions Apply
Lounge Room Wall Split

SPLIT PACKAGE

$2.999

Daikin 7.1 Kw

FTXF71W Lite

Compact size

Whisper quiet operation

Lifestyle convenience

SPLIT PACKAGE

$3,099

Daikin 7.1 Kw

FTXV71W Cora

Coanda Airflow

2-Area Intelligent Eye

Air Purification

SPLIT PACKAGE

$3,399

Daikin 7.1Kw

FTXM71W Alira

Coanda Airflow

2-Area Intelligent Eye

Air Purification
*Prices incl GST *Terms & Conditions Apply
Home Ducteds

DUCTED PACKAGE

$10,399

Daikin 12.5 Kw

FDYAN125

8 Outlets, 2 Zones

Daikin Wall Controller

Heating or cooling your entire home

Small to large houses

Houses with limited roof space and outdoor space

DUCTED PACKAGE

$11,099

Daikin 14.0 Kw

FDYAN140

8 Outlets, 2 Zones

Daikin Wall Controller

Heating or cooling your entire home

Small to large houses

Houses with limited roof space and outdoor space
DUCTED PACKAGE

$12,199

Daikin 12.5 Kw

FDYAN125

8 Outlets, 2 Zones, 2 Wall Sensors

iZONE Smart Controller

Superior Energy Efficiency - Leading Electronic 'Constant Zone' Bypass Technology

Heating or cooling your entire home

Small to large houses

Houses with limited roof space and outdoor space

DUCTED PACKAGE

$12,899

Daikin 14.0 Kw

FDYAN140

8 Outlets, 2 Zones, 2 Wall Sensors

iZONE Smart Controller

Superior Energy Efficiency - Leading Electronic 'Constant Zone' Bypass Technology

Heating or cooling your entire home

Small to large houses

Houses with limited roof space and outdoor space
*Prices incl GST *Terms & Conditions Apply
Bed Room or Home Office Wall Split / Lounge Room Wall Split

SPLIT PACKAGE

$1,699

Mitsubishi Heavy Industries (MHI) 2.5 Kw

SRK25ZSA

Modern and stylish design

3D Auto airflow for effective and even air distribution

Allergen clear system to capture and eliminate allergens

Energy efficient R32 refrigerant

Optional Wi-Fi control

SPLIT PACKAGE

$2,999

Mitsubishi Heavy Industries (MHI) 7.1 Kw

SRK71ZSA

Modern and stylish design

3D Auto airflow for effective and even air distribution

Allergen clear system to capture and eliminate allergens

Energy efficient R32 refrigerant

Optional Wi-Fi control
*Prices incl GST *Terms & Conditions Apply
Home Ducteds

DUCTED PACKAGE

$9,099

Mitsubishi Heavy Industries (MHI) 12.5 Kw

FDUA125

8 Outlets, 2 Zones

MHI Controller

Single phase model

Automatic operation Mode

Weekly / Sleep Timer

Silent operation

Wired and wireless control options

DUCTED PACKAGE

$10,599

Mitsubishi Heavy Industries (MHI) 14.0 Kw

FDUA140

8 Outlets, 2 Zones

MHI Controller

Single phase model

Automatic operation Mode

Weekly / Sleep Timer

Silent operation

Wired and wireless control options
DUCTED PACKAGE

$10,899

Mitsubishi Heavy Industries (MHI) 12.5 Kw

FDUA125

8 Outlets, 2 Zones, 2 Wall Sensors

iZONE Smart Controller

Superior Energy Efficiency - Leading Electronic 'Constant Zone' Bypass Technology

Single phase model

Automatic operation Mode

Weekly / Sleep Timer

Silent operation

Wired and wireless control options

DUCTED PACKAGE

$12,399

Mitsubishi Heavy Industries (MHI) 14.0 Kw

FDUA140

8 Outlets, 2 Zones, 2 Wall Sensors

iZONE Smart Controller

Superior Energy Efficiency - Leading Electronic 'Constant Zone' Bypass Technology

Single phase model

Automatic operation Mode

Weekly / Sleep Timer

Silent operation

Wired and wireless control options
*Prices incl GST *Terms & Conditions Apply
Service specials

All services include FREE MOULD TREATMENT (indoor units).

Wall Split Systems
Price*

FIRST Wall Split System

$ 180

EVERY Additional Split System

$ 80
Ducted Systems
Price*

Small Ducted System (Under 4 Bedrooms)

$ 240

Large Ducted System (Over 4 Bedrooms or 2 Levels)

$ 320
*Prices incl GST *Terms & Conditions Apply
TERMS & CONDITIONS
*Terms & Conditions:
Lawson Air Conditioning pricing represents "Pricing From" as a standard installation. Non-standard installation pricing will be based on your individual installation requirements and will need to be quoted separately by our Sales Team. Pricing does not represent new builds or replacement installations. Brisbane pricing covers the Brisbane region. Sydney pricing is within 20km from our Campbelltown office. All other areas to be quoted.
Wall Split Air Conditioner Installation
Single story (lowset) home with back to back installation, maximum of 3m pipe run.

Outdoor unit mounted on the ground.
Ducted Air Conditioner Installation
Pricing includes an existing single story (lowset) home, adequate ceiling access.

Outdoor unit mounted on the ground.

Power run up to 15m.