Zero Emissions + Carbon Neutral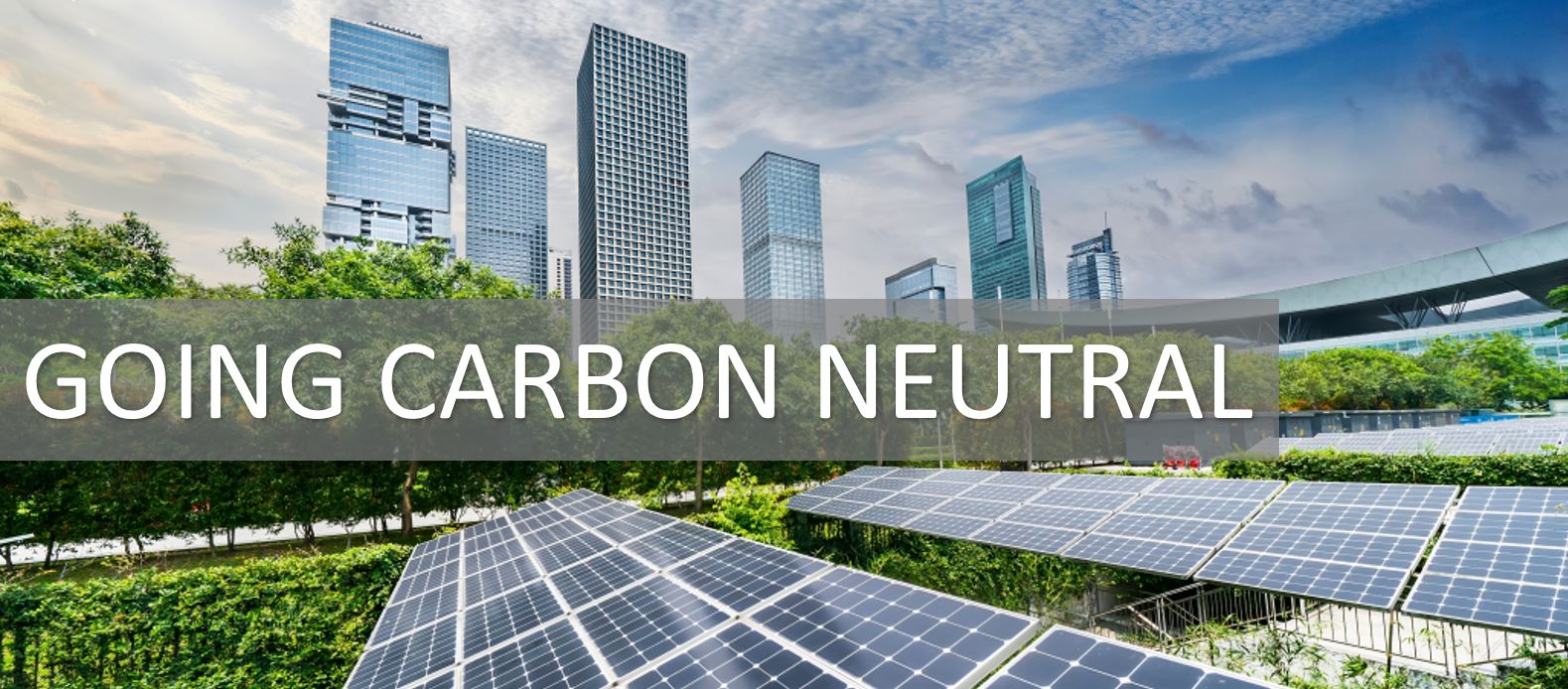 WHAT IS CARBON NEUTRAL?
Climate change is a serious problem caused primarily by the carbon dioxide released from burning fossil fuels like oil, coal, and gas. But there are things we can do about it — like choosing to go carbon neutral.
Here's how it works: if you add polluting emissions to the atmosphere, you can effectively subtract them by purchasing carbon offsets. Carbon offsets are simply credits for emission reductions achieved by projects such as solar installations, or energy efficiency retrofits.
The terms 'carbon zero', 'carbon neutral', 'zero energy' or 'zero emission' apply to buildings that use renewable energy sources on site to generate energy for their operation, so that over a year the net amount of energy generated on site equals the net amount of energy required by the building. Many people and organizations are going carbon neutral (sometimes referred to as 'climate neutral').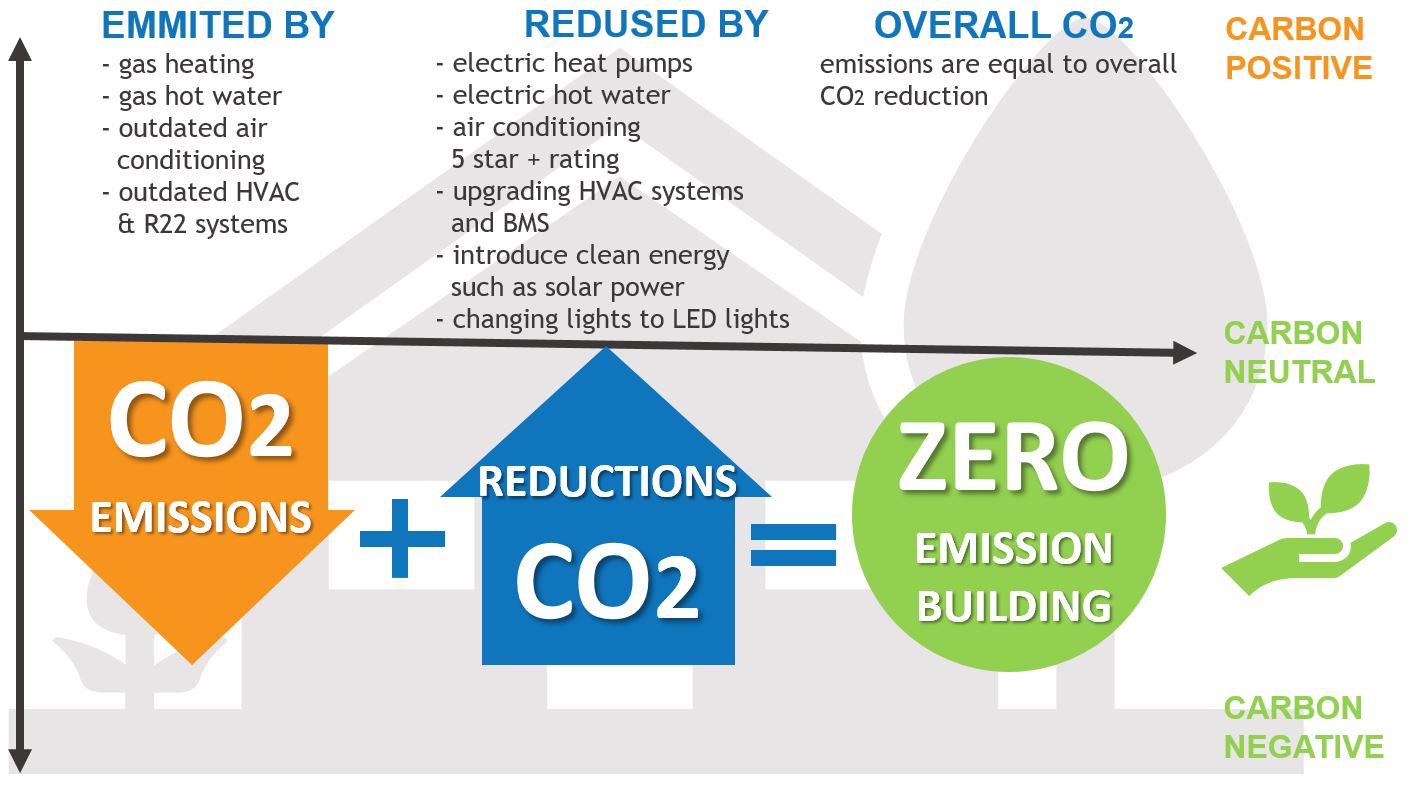 CONTACT US NOW Brisbane (07) 3219 1817, Sydney (02) 91 88 68 77 or email our friendly sales team sales@lawsonair.com.au
EMISSION REDUCTION FUND
In 2014 Australian Government introduced the Emissions Reduction Fund. It is a voluntary scheme that aims to provide incentives for a range of organisations and individuals to adopt new practices and technologies to reduce their emissions. The Emissions Reduction Fund is helping achieve Australia's 2020 emissions reduction target of five per cent below 2000 levels by 2020 and 26-28 per cent below 2005 emissions by 2030.
The Australian Government's Emissions Reduction Fund presents new opportunities for Australian businesses to reduce their emissions, earn Australian carbon credit units for the reductions they achieve and earn money from selling those units. In addition to the direct benefits of participating in the Emissions Reduction Fund, businesses can gain a range of other advantages from reducing their emissions, such as lower electricity bills, improved productivity and enhanced social and environmental outcomes. For example, businesses that install energy-efficient lighting or heating and cooling systems could reap the rewards of lower energy costs for years to come while also earning Australian carbon credit units.
The Australian Government Department of the Environment and Energy develops new methods for businesses to use to estimate emissions reductions. For information on methods that are available or in development visit www.environment.gov.au/emissions-reduction-fund.
The Clean Energy Regulator administers the Emissions Reduction Fund, runs auctions, manages contracts, and monitors compliance with the safeguard mechanism. For information on how to participate in the fund visit www.cleanenergyregulator.gov.au/ERF.
Other examples of government grants:​​ Green building fund, Clean Technology Fund, DECC, NSW Grants, DIIRD, VIC Grants, Funding for local councils CEEP, Sustainability Victoria funding, Low carbon Australia fund. This is a loan to assist in implementing energy efficiency projects.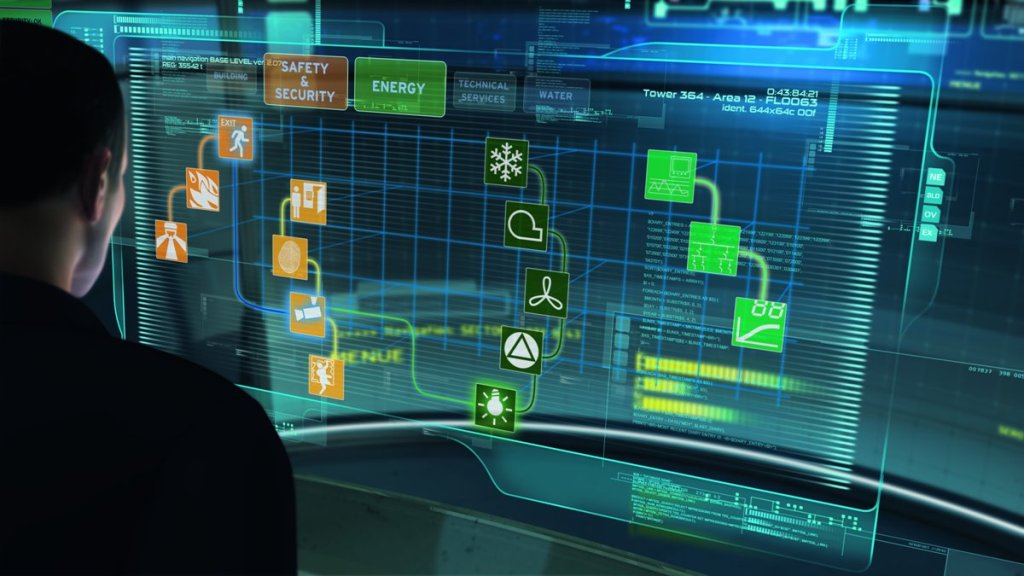 CONTACT US NOW Brisbane (07) 3219 1817, Sydney (02) 91 88 68 77 or email our friendly sales team sales@lawsonair.com.au
HOW LAWSON AIR CAN HELP YOU TO REDUCE YOUR CARBON FOOTPRINT
CONSULTING, AUDITING AND ASSESSMENT TO LOWER YOUR CARBON FOOTPRINT
​Lawson Air has access to professional services such as consultants, estimators and auditors and can help you to achieve lower carbon footprint. After an initial site visit and detailed examination of all energy and control systems, we develop a model of how energy is used throughout the year and evaluate how it can be improved.
SUPPLYING ENERGY EFFICIENT AIR CONDITIONING EQUIPMENT (5 + STAR RATING)
Lawson Air can supply energy efficient air conditioning equipment direct to your Contractors or Maintenance Team. We supply air conditioning at wholesale Air Conditioning prices from Leading Manufacturers. We currently supply Schools, Government Buildings, Bodycorps, Commercial Building Owners & Mining Accommodation businesses around the country.
CHANGING OUT GAS HEATING FOR ELECTRIC AIR CONDITIONING AND HEAT PUMP EQUIPMENT
​Clean electric heating is an ideal solution to the climate change and green energy challenges. Heat pumps are more efficient, and have a minimal Co2 footprint than that of gas heaters.
UPGRADING OLD HVAC EQUIPMENT AND R22 REFRIGERANT PHASE OUT
​Systems using R22 are typically older and more prone to failure and leakage. While R22 refrigerant is being phased out, recycling R22 back into equipment in such systems increases the risk of environmental harm due to eventual atmospheric release. Upgrading to more energy efficient HVAC system such as R32 will not only provide you with the latest technology, but it will also save on your power bill.
UPGRADING BMS, BUILDING AND ASSET EVALUATION
All buildings have opportunities for savings, and an energy audit is the traditional way that these savings are identified and quantified. A building management system (BMS) or building automation system (BAS), is a computer-based control system installed in buildings that controls and monitors the building's mechanical and electrical equipment such as ventilation, lighting, power systems, fire systems, and security systems.
The aim of a BMS is to maintain occupant comfort and ensure occupant safety, whilst delivering energy efficiency and lower operating costs. The correct operation of a BMS is essential for optimal building performance and offers the most cost effective option to achieve energy saving in typical buildings.
GETTING YOUR GREEN STAR RATING, NABERS TESTING
​The Commercial Building Disclosure (CBD) Program requires most sellers and lessors of office space of 1000 square metres or more to have an up-to-date Building Energy Efficiency Certificate (BEEC).
Each BEEC includes a National Australian Built Environment Rating System (NABERS) Energy for offices rating for the disclosure affected building. This is a way of rating the energy efficiency of commercial buildings by comparing them against benchmarks developed using actual building performance data. The NABERS Energy rating on a BEEC includes a star rating and annual building energy consumption and greenhouse gas emission details.
​Solar power systems derive clean, pure energy from the sun. Installing solar panels on your home or building will not only save you on power, but as well combat greenhouse gas emissions and reduces our collective dependence on fossil fuel. Traditional electricity is sourced from fossil fuels such as coal and natural gas.
CHANGING LIGHTS TO LED LIGHTS
​LED lighting is a better value for money than incandescent and halogen light bulbs and can be used in the majority of existing fittings. LED uses about 75% less energy than traditional light bulbs and last 5-10 times longer, greatly reducing replacement costs and the number of light bulbs ending up in landfill.
LED technology saves energy because LED (light emit diode) converts approximately 95% energy into light and only 5% wasted as heat. Also, LED produces brighter light while consuming less power.